APPAREIL architecture
APPAREIL architecture is a Montreal-based firm whose mission is to design quality residential and commercial environments for its occupants. Our signature style is sleek, contemporary and greatly inspired by our Nordic roots. Our projects demonstrate our commitment to find a balance between tradition and modernity.
We are a multidisciplinary agency in architecture, interior design and design. We offer a comprehensive scope of services adapted to our clients specific needs and, together with them, we carry out all stages of the process: Planning, research, construction, interior design, object design and built-in furniture… This approach allows us to simplify project management and to facilitate the experience, as well as to find effective, integrated and customized solutions.
We work closely with carefully chosen partners and craftsmen to join forces and expertise in order to achieve a truly personalized, innovative and high quality environments. Together we form a coherent and effective whole, each element being essential to its functionality – Just like an apparatus (appareil in French, and thus our name). We offer an architecture that is refined, simple and thoughtful, combining form, function and aesthetics, with the aim of improving quality of life.
We attach great importance to sustainable values, and all our projects follow environmentally and socially responsible choices: Materials, construction techniques and the application of local knowledge. Whether it is to build a new home or to convert an existing building, in rural or urban areas, we put our clients and the land at the center of each project. We are proud to create beautiful spaces that have a positive impact on the lives of its occupants and on the environment.
Kim Pariseau founded APPAREIL architecture in 2010. She previously worked with leading firms on both commercial and residential projects. Kim studied in Montreal and in Copenhagen, and she has a double degree in interior design and architecture. She is a member of the Quebec Order of Architects (OAQ).
Team
Administrative assistant
Part of the team since the beginnings of the firm, Natalia plays an essential role in the proper functioning of the company: bookkeeping, administrative management, industrial relations, etc. With her many years of experience, she is a valued aide to Kim Pariseau. Her work allows the creatives to concentrate on their projects worry-free.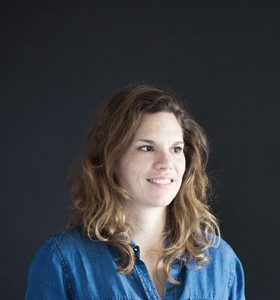 Founding architect, member OAQ
Kim is a young architect member of the Ordre des Architectes du Québec. She has a double degree in interior design and architecture. She also studied at the University of Copenhagen and is since fascinated by the Nordic style and philosophy. After having worked at many leading architectural firms, she founded her own agency in 2010. Kim has signed numerous residential and commercial projects. Kim has won awards for her work, and she received international praise for her sense of aesthetic.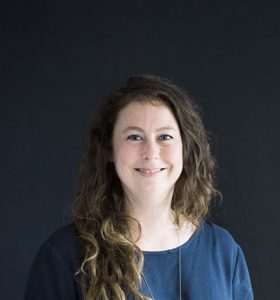 Interior designer & Coordinator
With a Bachelor from University of Montreal in interior design, Esther is passionate about creative and well-designed projects. She gained experience as a manager and consultant, and as worked for a wide variety of residential and commercial projects. She is a coordinator for APPAREIL since 2014, and she handles the firm's small scale projects with a great attention to detail.
Architect member of the OAQ & Project leader
After a professional education diploma in architecture from Cégep de Rimouski (2007), Robert graduated from a bachelor's degree (2010) and a master's degree (2012), both in architecture from Université Laval. He received a honour roll certificate from Architecture Canada, highlighting his talent across the country. He took part in an exchange student program in Strasbourg, after which he gained a varied experience for several firms across the province. Robert joined the team in 2014 and has since been working for small-scale projects. He has a strong interest for vernacular architecture. He loves kiwis.
Architectural technologist
After getting his diploma in architecture from the Cegep André Normandeau (2016), Alexandre developed good technical knowledge. Having first worked in event production, he acquired extensive experience during an internship at Urban Face. Alexandre joined the firm in 2016, and his attention to detail and team player mentality are great assets.
Communications advisor
Catherine studied in Canada, Denmark and The Netherlands, where she graduated from a master's degree with honours in International Communications Management. She lived in Europe for close to a decade, where she acquired a strong experience as a Marketing & Communication consultant for international companies. She uses her knowledge and expertise to help build-up and promote the APPAREIL brand, and to increase the visibility of the firm.