MELBA RESTAURANT
Year : 2023
Location : Québec (Qc), Canada

Appareil awakens the senses through refined, Art Deco inspired architecture. "It's interesting to meet again and see how we have each evolved. Appareil's experience helped create something unique. Melba's design is magnificent, I wouldn't change a thing," shares Guillaume St-Pierre.
Chefs Alexandra Roy, Charles Provencher-Proulx, Guillaume Saint-Pierre have joined together to open Melba; a new restaurant in the Saint-Sauveur district of Quebec City. Wanting the decor to reflect their rich and subtle cuisine, they entrusted the project to Appareil Architecture.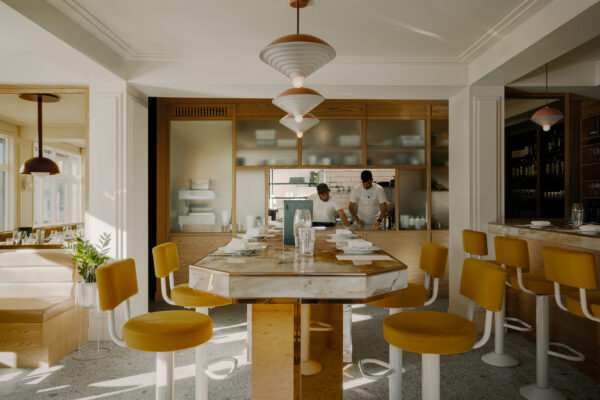 As you enter the restaurant, its austere exterior melts away to reveal a combination of warm, gourmet colours and thin, straight lines that recall the brittle edges of Melba toast.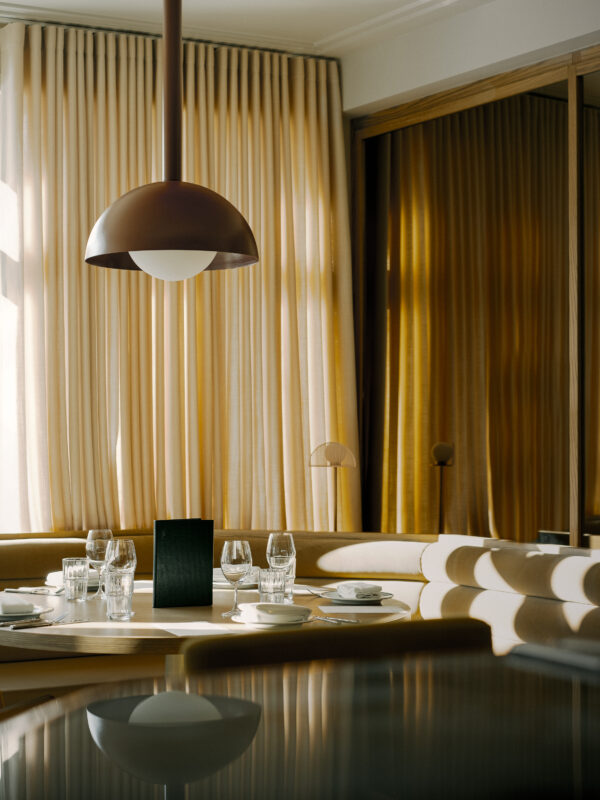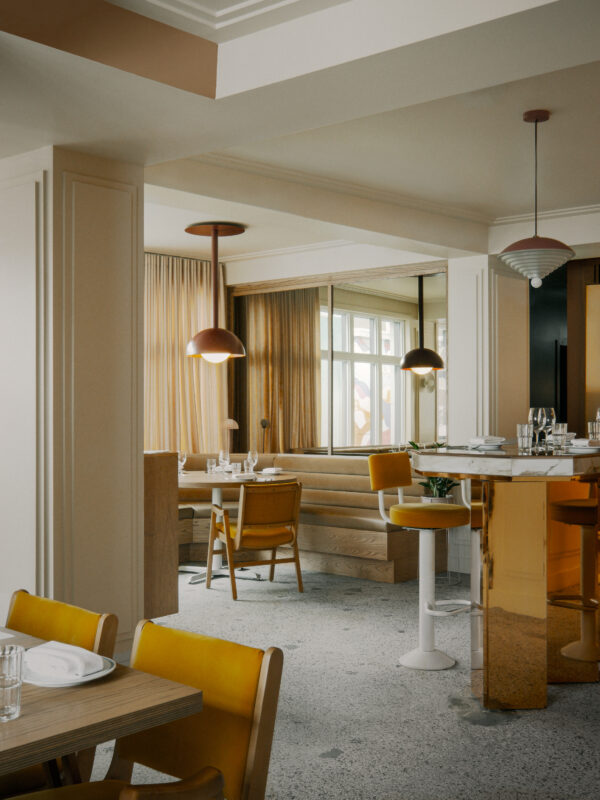 Melba's central island features a porcelain body with pronounced burgundyveins, as well as copper-colored edges and legs, contributing to the luxurious characterof the restaurant's Art Deco inspiration.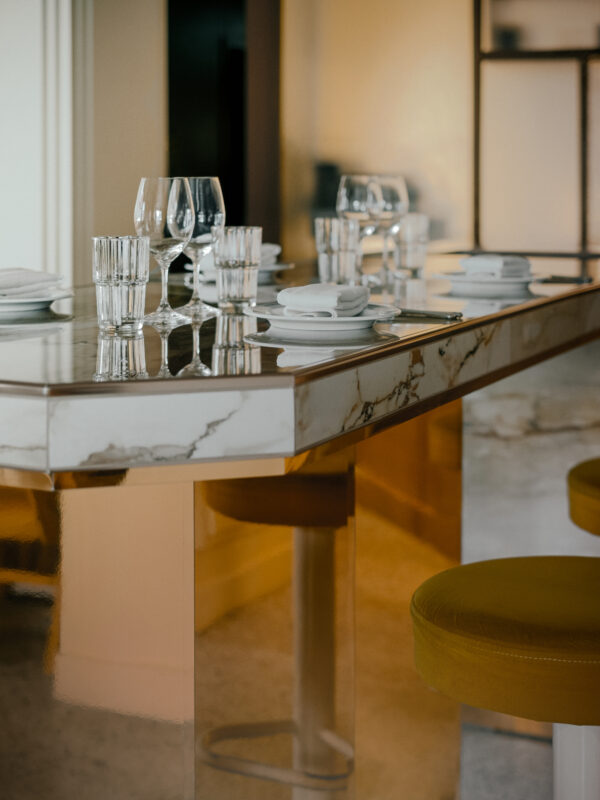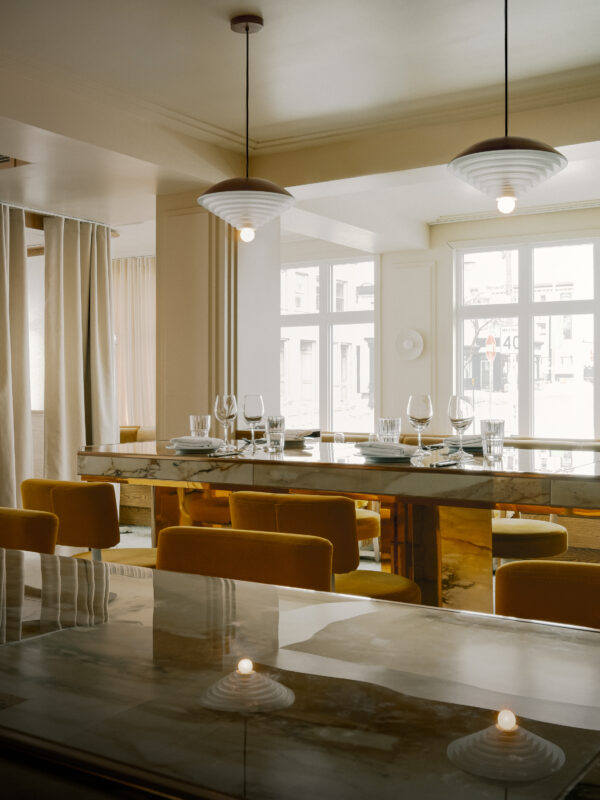 The ornamentation nevertheless remains focused and contemporary, with rich forms, repetitive lines on the moldings, curved benches and layered chandeliers.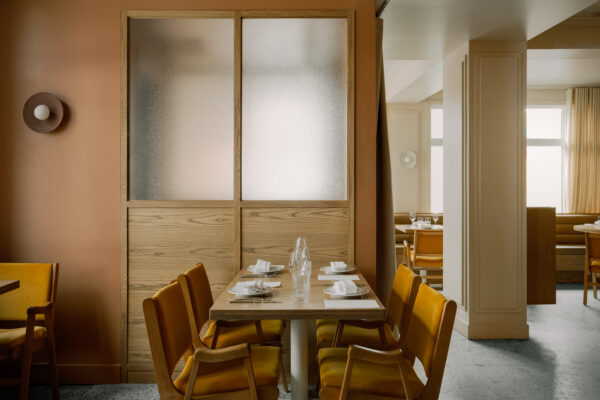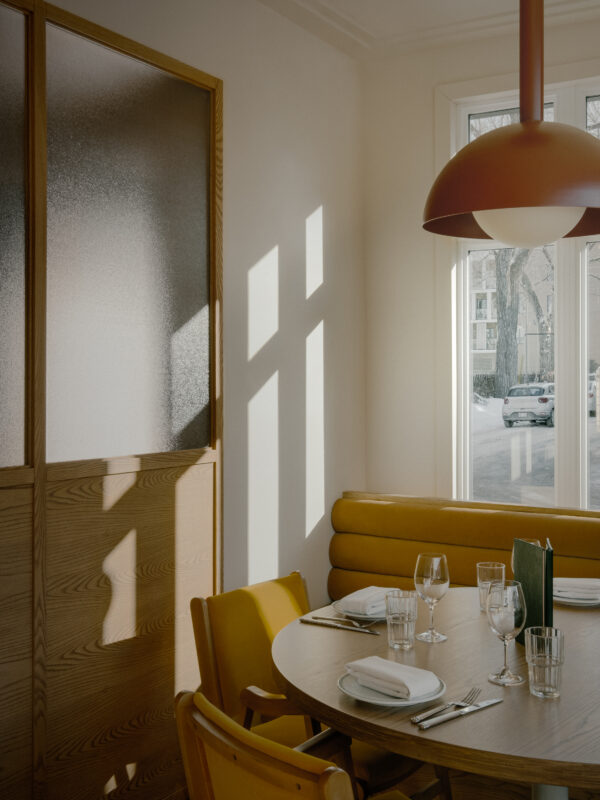 The richness of the design is expressed through the veining of the ash used for the walls, the semi-octagonal shape of the central island, the shine of the porcelain, the angled niche of the bar.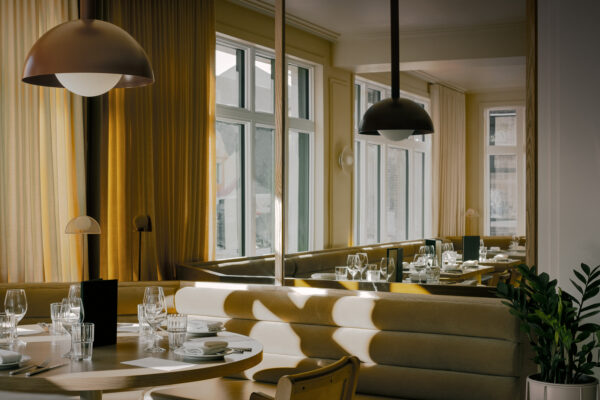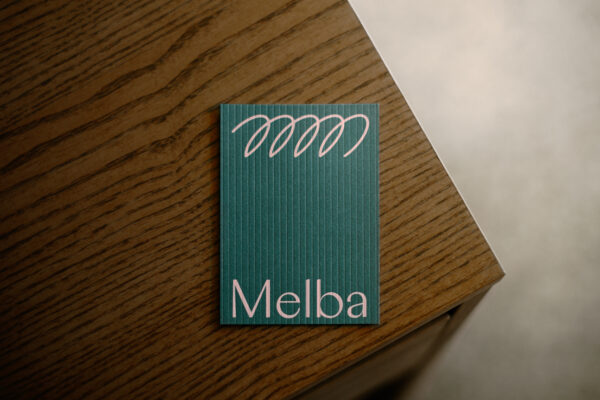 Criterium's graphic design, Studio Botte's and Jacques et Anna's lighting fixtures that emphasize curves, as well as the stools and round tables soften the straight lines of the space and its furniture. The interior design harmonizes with the restaurant's signature dishes, which offer a delicate and elegant cuisine.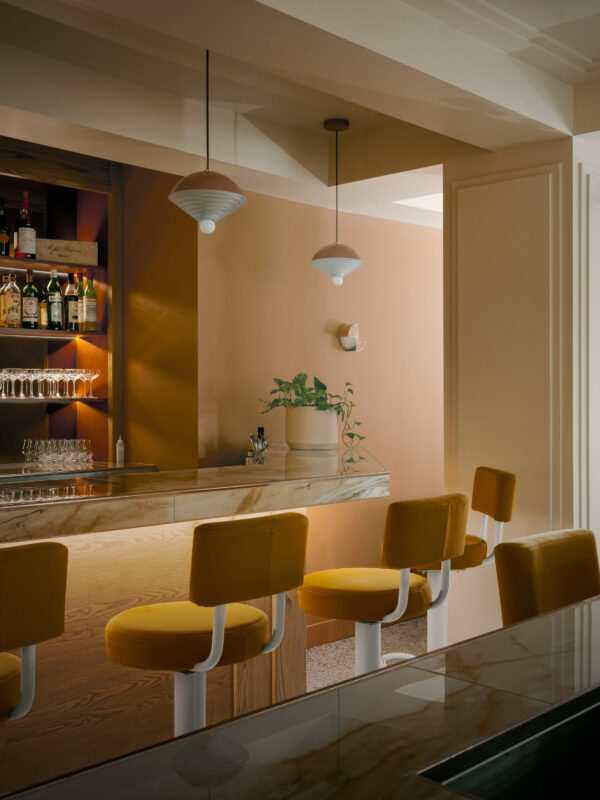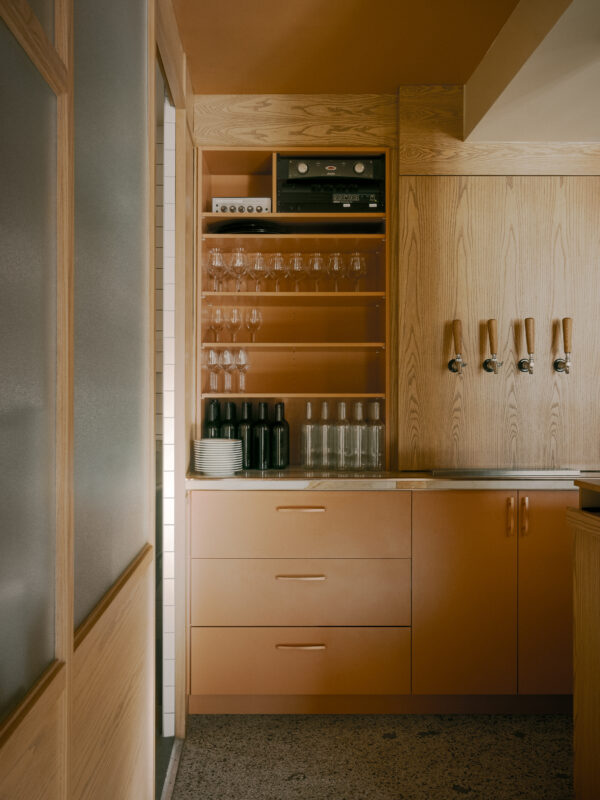 Melba's monochrome façade exhibits simplicity and refinement in this working-class neighborhood, which is in the process of a gentle transformation itself. Special attention was paid to the exterior lighting of the restaurant, since it operates exclusively in the low-light of the evenings. The façade is illuminated by a series of globes, making the restaurant visible from a distance on both its cross streets, Saint-Vallier and Renaud, as well as the adjacent park.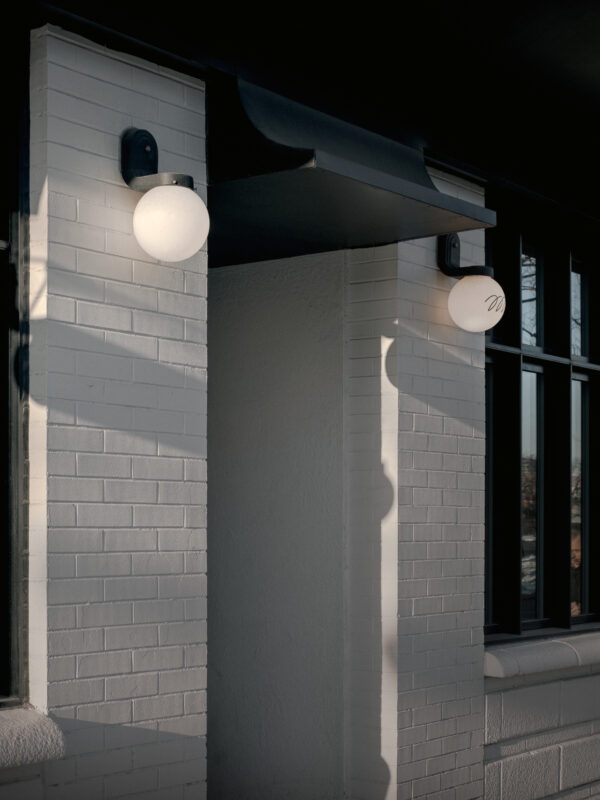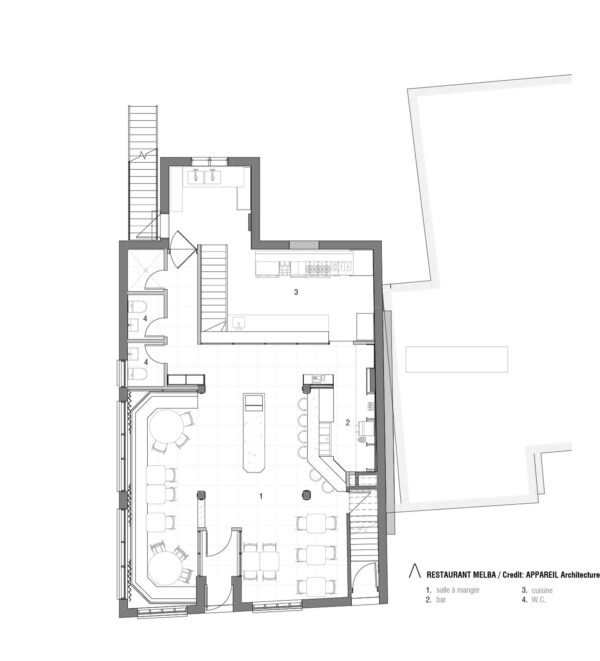 Clients: Restaurant Melba
General contractor: Groupe Habitat
Woodwork : Mobili
lights : Studio Botté ET Jacques & Anna
Graphism : Criterium
Photographer : Félix Michaud